It shouldn't be a surprise that the term "fake news" now has its own Wikipedia page. At first it meant hoaxed news items, but in the Age of Trump it has taken on the role of a pejorative to throw at news you don't like. About a year ago the British government decided they were no longer going to use "fake news" because it is "a poorly-defined and misleading term that conflates a variety of false information, from genuine error through to foreign interference in democratic processes". This is exactly why it is such a great topic for us! Malik will be leading class on Monday as we dive into the murky waters of fake news.
Here's a handy list of fake news websites in the United States. It's a fun list to explore. UNESCO even has a rather dopey "tree" to show the roots of fake news: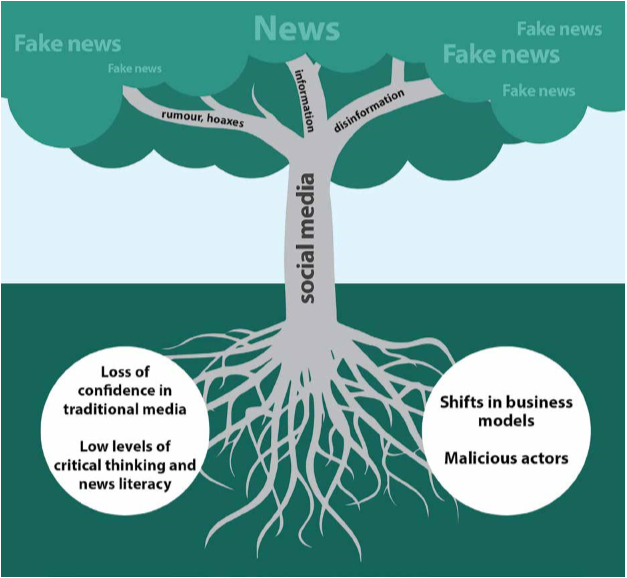 Malik's fake news video from Monday's class. Here is his excellent Fake News Presentation. It is a model PowerPoint for your own presentations.
Here is FYS short paper 3 Conspiracies. It is due Wednesday, October 23, at 8:00 am via email.
Here is an Example FYS Research Paper. Here is the Research Paper assignment (due December 6 by 8:00 am).
Nonsense in the News —
We are watching conspiracy theories grow in real time. Read how one particular story about Ukraine has currency at the White House.
Fake Moon rock! This is an odd story since petrified wood is very far from looking like a basaltic Moon rock. We need more public geologists!